Pediatric Services at the Spence and Becky Wilson Baptist Children's Hospital

Emergency Pediatric Services in Memphis, TN
Staffed 24/7 with pediatric physicians, pediatricians and pediatric nurse practitioners, the 10-bay pediatric ER provides care for a host of issues. We offer emergency pediatric services for broken bones, fever, sprains, strains and tears, dehydration, flu, respiratory illnesses (including acute asthma and pneumonia), lacerations, vomiting and diarrhea, ear infections, rashes, abdominal pain, and new-onset diabetes.
Pediatric Intensive Care Unit (PICU)
Opened in April 2017, Baptist provides comprehensive, continuous care for critically ill children. This 12-bed unit has a pediatric critical care physician, also known as an intensivist, in house 24/7. The unit is also staffed by a complete team of registered nurses and respiratory therapists, all of whom specialize in pediatric care.
Some children may require more frequent monitoring, per their illness or by a physician's order. Nurses at our Memphis children's hospital have a constant view of these patients through glass windows and doors. They use heart and oxygen monitors to take patient vitals. These monitors enable the nursing staff to assess a patient's condition continuously and can minimize awakenings to let your child rest. Vital signs such as heart rate, respiratory rate and oxygen level are displayed on screens located in each room and at the nursing stations.
P.D.'s Perch
Our pediatric outpatient center is an area in which your child life specialist provides medical play and support for your child in a comfortable atmosphere. This helps your little one to understand what to expect prior to and following their medical procedure. Our pediatric care team will ensure your visit will be as brief as possible so you can get back to what matters most.
Our outpatient pediatric services include:
A full-service lab drawn by pediatric nurses, fluoroscopy exams, respiratory care, nutrition counseling, audiology, catheterizations, intravenous infusions (e.g., antibiotics, blood and IV immune globulin), intramuscular and subcutaneous injections, moderate sedation and general anesthesia.
Diagnostics, including diagnostic X-rays, CT scans with anesthesia capabilities, EKG, MRI with anesthesia capabilities and ultrasounds.
Pediatric surgery
Pre-admission surgery evaluation, as well as pre-surgery and post-surgery pediatric rooms, are available through the adjacent Baptist Women's Hospital. Pediatric surgery services include:
Ear, nose and throat
Gastroenterology
Gynecology
Ophthalmology
Orthopedics
Plastic surgery
Urology
General surgery needs
Convenient pediatric general surgery services are located in the professional office building attached to Baptist Women's Hospital. The pediatric surgery team and our pediatric gastroenterologist have quick access to the NICU, inpatient unit, PICU and emergency room.
We hold follow-up visits and see new patients in the BMG Pediatric Surgery Clinic. To contact us, please call 901-227-9870.
Adolescent Bariatric Program
The adolescent bariatric program at the Spence and Becky Wilson Baptist Children's Hospital offers adolescents currently suffering from obesity an opportunity to improve their health with bariatric surgery. Those interested in the surgery would first be evaluated to determine if this treatment is appropriate and a good fit for the patient and family. Our team of specialists, including a surgeon, nurses, dietician, child life specialists, psychologists, and a wide range of supporting medical specialists who will provide pre- and post-operative support.
In order to be eligible for this program, your child must meet the following criteria:
Body Mass index (BMI) greater than 40 or BMI greater than 35 with medical complications related to obesity, including severe high blood pressure, type 2 diabetes, or obstructive sleep apnea.
A documented history of weight management and weight loss attempts with supervised diets and exercise programs
The candidate must be done growing. Girls are usually finished growing around 14 and boys around 15. Knowing that this process takes 6 months to a year, a consultation should start between the ages of 15-18.
For more information, or to see if your child qualifies, please call 901-226-LOSE (5673).
Pediatric Inpatient Unit
Opened in September 2000, the Hardin Pediatric Center is Baptist's inpatient unit, created through the generosity of Helen and Jabie Hardin to further enhance the quality of life of those treated by the dedicated physicians and staff at Baptist. The 12-room inpatient unit is staffed by a complete team of registered pediatric nurses, respiratory therapists, and a pediatric hospitalists in house 24/7.
It is specifically designed to meet not only children's medical needs but also provide a space large enough for families to gather and provide emotional support. To make patients feel more at home at our children's hospital inpatient unit, we have an inpatient playroom.
Certified Child Life Specialists
What is a certified child life specialist? These specialists enhance a child's and family's ability to cope while minimizing the stresses of the pediatric health care experience through medical play, play therapy, free play, preoperative teaching, procedure education, social interaction, distractions or support during medical procedures.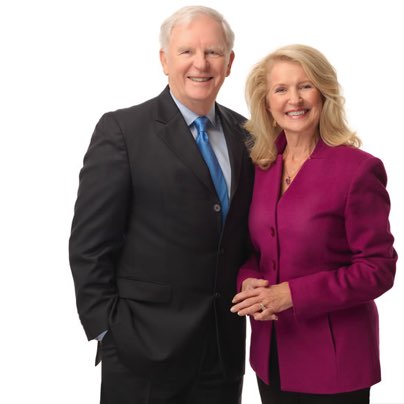 SPENCE AND BECKY WILSON
In 2014, Spence and Becky Wilson made a major gift to help further the growth of our pediatric hospital on the Baptist Memphis campus.