Sorry, we had to cancel. It was the real intelligent thing to do.
Due to the ongoing coronavirus outbreak, the 2020 Spring Quality Symposium on Artificial Intelligence in Health Care scheduled for Friday, April 24, is cancelled.
Your health and safety is very important to us, and we're sorry for any inconvenience.
We appreciate your understanding. For more information on Baptist's response to the coronavirus/COVID-19 pandemic, please visit our Coronavirus Resource Center at baptistonline.org/covid-19.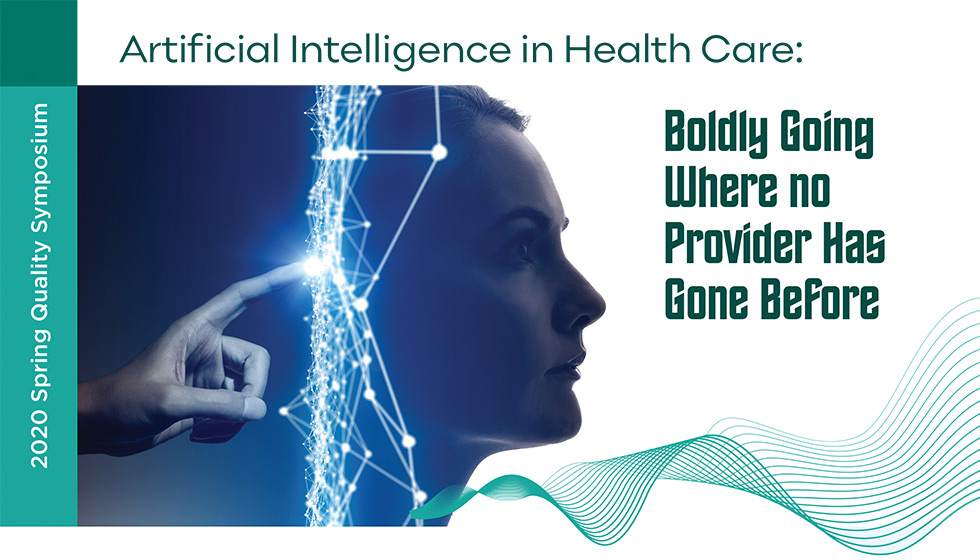 Friday, April 24, 2020
7:30 a.m. - 12:15 p.m.
Baptist Memorial Hospital-Memphis
Dr. H. Edward Garrett, Sr. Auditorium
6027 Walnut Grove Road
Memphis, TN 38120
Now in its 20th year, the Spring Quality Symposium gives you the opportunity to learn from renowned quality and safety experts Dr. Thomas H. Lee, Chief Medical Officer for Press Ganey, and Jeff Norton, Vice President of the Institute for Safety, Reliability and Clinical Performance Improvement for TriHealth.
Our guest speakers will reflect on our journey in health care quality and safety and share their vision of the future, with a special focus on artificial intelligence enhancement of care. Watch a new video featuring the 3rd Annual President's Quality Award winner and take a peek behind the scenes of Baptist Memorial Hospital - North Mississippi's journey to highly reliable sepsis care. Baptist's President and CEO Jason Little will also present the 4th Annual President's Quality Award.
Learning Objectives
Recognize current and ongoing evidence-based practices and improvement methodologies that are successfully impacting quality of care in the Baptist community of patients.
Discuss artificial intelligence (AI) in health care and its impact on quality and safety.
Review challenges for the future of safety in the health care setting.
Review system-based quality improvement initiatives which strive to ensure safe, reliable care.
Target Audience
Physicians, advanced practice providers, senior leadership, hospital leadership, Baptist Medical Group practice administrators, nurse managers, quality directors and managers, performance improvement, infection prevention, risk management, and employee health nurses.
Faculty