Meet Our Leaders at Mississippi Baptist Medical Center
Bobbie K. Ware, Administrator and Chief Executive Officer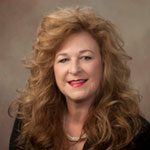 As Chief Executive Officer of Mississippi Baptist Medical Center, Bobbie is responsible for hospital operations. Under Bobbie's leadership, Mississippi Baptist Medical Center received the nation's top honor for nursing excellence, Magnet™. Only 7% of hospitals in America have been granted this recognition and MBMC is the only hospital in Mississippi to receive this designation.
Bobbie is a registered nurse with a Master's in Health Care Administration, a Fellow of the American College of Health Care Executives and is a Board Certified Advanced Nurse Executive.
Brad A. Beattie, Chief Operating Officer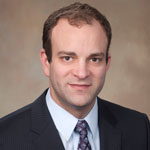 As chief operating officer for both Mississippi Baptist Medical Center and Baptist Medical Group-Jackson, Brad manages operations for the emergency department, surgery, radiology, laboratory, physical and occupational therapy, and pharmacy. Additionally, Brad oversees the operational functions of the primary care and specialty clinics in the central Mississippi area.
Brad is a graduate of Belhaven College, where he earned a Bachelor of Business Administration and a master's degree in Management. He is a member of the Medical Group Management Association and the American College of Healthcare Executives.
William F. Thompson, Chief Financial Officer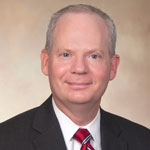 Bill is a Certified Public Accountant who joined Baptist as Chief Financial Officer in September, 2014. In this role, Bill has responsibility for the financial oversight of MBMC and directs the Accounting/Budgeting, Patient Access, and Supply Chain departments of the hospital.
Bill serves on the boards of various affiliates of Baptist including the Community Hospital boards in Carthage, Kosciusko and Yazoo City and Mississippi Health Partners. He is also a member of the American Institute of Certified Public Accountants, the Mississippi Society of Certified Public Accountants and the Health Care Financial Management Association.
Lee Ann Foreman, Chief Human Resources Officer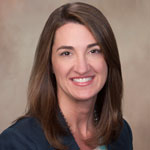 Lee Ann provides executive leadership to all areas of Human Resources, with oversight of 3,700 employees including Mississippi Baptist Medical Center, Baptist Memorial Hospital-Attala, Baptist Memorial Hospital-Leake, Baptist Memorial Hospital-Yazoo and Baptist Medical Group clinics in the metro area. Other areas of leadership include Volunteer Services, Baptist Healthplex Jackson, Patient Experience, Marketing and Bright Horizons Daycare.
Lee Ann earned a bachelor's degree from Mississippi State University and a Master's degree in Business Administration from Belhaven University.
Michael Dudley Maples, MD, Chief Medical Officer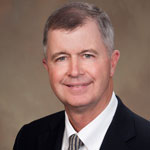 Dr. Michael Dudley Maples serves as Chief Medical Officer for Mississippi Baptist Medical Center. His medical education is from the University of Mississippi and Vanderbilt University. Before joining Baptist, Dr. Maples practiced cardiovascular surgery from 1985 through 2002 and spent a decade as medical director for Medical Assurance Company of Mississippi.
Dr. Maples is also responsible for the Medical Staff Services, Quality and Risk Management areas.
Brenda Howie, Chief Nursing Officer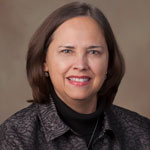 As the Chief Nursing Nursing Officer, Brenda provides leadership to more than 900 registered nurses at Mississippi Baptist Medical Center. She also oversees the Staff Development, Radiation Oncology, Accreditation Services, Case Management, Senior Behavioral Health Program, Respiratory Care and Nutrition and Bariatric Center. Additionally, Brenda leads operations of the Oncology, Cardiac, Pediatrics and Women's Service lines.
Brenda received her Bachelor of Science in Nursing and Master of Science Emphasis in Administration from the University Medical Center. Brenda received her Ph.D. in Nursing Education and Administration and is a certified Nurse Executive.