Meet Our Hospital Leadership at Baptist Memorial Hospital-Golden Triangle

With decades of experience in health care, civic leadership and community, our hospital leadership team manages and develops medical services at Baptist Golden Triangle. Hospital administration officers, financial officers and associate administrators comprise our medical clinic's leadership team. Together, they share a passion for delivering compassionate, quality health care close to home for Columbus, Mississippi, residents and those living in surrounding communities. Get to know our leaders below.
Rob Coleman
Administrator and CEO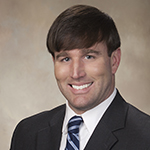 Responsibilities: Overall executive management of the hospital. Robert Coleman previously served as assistant vice president of clinical operations for Mississippi Baptist Medical Center, where he oversaw the operations for multiple areas including emergency services, cardiac observation, inpatient/outpatient radiology, and pathology among many others. Coleman began his health care career as a nurse, and earned a Bachelor of Science in nursing from Mississippi University for Women and a Master of Health Care Administration from Belhaven University.
Alicia Grant
Chief Nursing Officer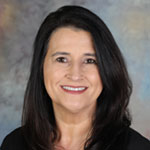 Responsibilities: The development and implementation of all nursing and related patient care activities.
Thomas Steadman
Chief Financial Officer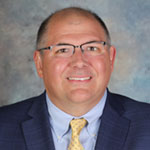 Responsibilities: Managing the hospital's patient financial services, patient access, medical records, information systems, admissions, case management, outpatient testing, plant operations, biomed and materials management. He also serves as the hospital's chief privacy officer and compliance officer.
Kayla Pruitt
Associate Administrator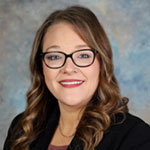 Responsibilities: Oversight of respiratory therapy/sleep center/neurodiagnostics, diagnostic imaging, cancer services, rehabilitation services, food services, lab, ambulance services/emergency management/safety and security, cardiovascular services, environmental services, laundry and pharmacy.
James Martin
Chief Medical Officer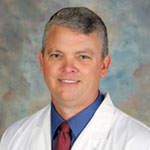 Responsibilities: Dr. Martin has administrative responsibilities and serves as the liaison between hospital administration and the medical staff. He also has oversight for the hospital's Graduate Medical Education program and the Hospitalist program.
Jenni Gordman
Human Resources Director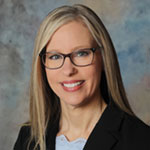 Responsibilities: All human resources activities, including recruiting, retention, engagement and volunteer services.
Belinda Sanderson
Administrative Director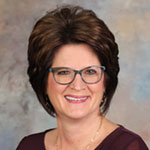 Responsibilities: Quality and JCAHO, infection prevention, risk, patient relations, medical staff credentialing and accreditation compliance.
Madison Guyton
Administrative Director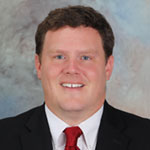 Responsibilities: Oversight of Environmental Services and Laundry; Director of Ambulance Service, Safety and Security, and Emergency Management