Meet Our Leaders at Baptist Memorial Hospital-Crittenden
Samuel Pieh, Administrator and CEO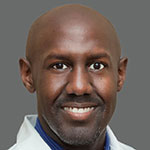 Responsibilities: Overall executive management of the hospital. Samuel Pieh was named CEO and Administrator of Baptist Crittenden in 2023. He joined Baptist Memorial Hospital-Memphis as chief operating officer in 2020, and successfully coordinated the construction and opening of Baptist Arlington Emergency Department, the first freestanding ER in West Tennessee. Pieh previously served as vice president of operations for Sentara CarePlex Hospital in Hampton, Virginia, and as chief operating officer at St. Francis Hospital-Memphis. He has a Bachelor of Science from the University of Memphis, a Master of Physical Therapy from the University of Tennessee, a Master of Business Administration from Union University and a Doctorate of Physical Therapy from Temple University.
Jeremy Webster, Chief Nursing Officer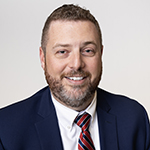 Responsibilities: Development and implementation of all nursing and related patient care activities. Jeremy Webster joined Baptist in 2004 as a nurse intern at Baptist Memorial Hospital-Memphis, where he worked for eight years before going to Methodist LeBonheur Healthcare. He returned to Baptist in 2022 as an Administrative House Supervisor before being promoted to Chief Nursing Officer at Baptist Crittenden. A graduate of the University of Memphis, Jeremy also holds an MBA in Healthcare Management.