Kimberly Young
Vice President/Finance Operations
Kimberly Young was named Baptist's vice president of finance operations in December 2019. She has served in a financial role for Baptist Memorial Health Care for more than 30 years, including most recently as chief financial officer for Baptist Medical Group. Outside of work, Young has served on boards of the LG&W Federal Credit Union and the American Red Cross. She also is an avid runner and CrossFit participant, and she routinely participates in marathons and CrossFit competitions, raising money for nonprofit organizations. Young earned a Bachelor of Business Administration and a Master of Business Administration from the University of Memphis.
Rev. Heath Ferguson
Director of Pastoral Care & Faith Relations, Mississippi Baptist Medical Center
Heath Ferguson is the Director of Pastoral Care & Faith Relations for Mississippi Baptist Medical Center. And has been with Baptist since 2011. Heath is married to Emily and has two sons, MG and Locke. Heath attended the University of Mississippi and New Orleans Baptist Theological Seminary. He recently graduated from Mississippi College with a Master's of Science in Marriage and Family Counseling. Heath is a licensed and ordained Southern Baptist Minister, a Board Certified Chaplain, and is a provisionally licensed professional counselor. He loves spending time with his family and getting back to the home place to help on the farm when he can.
Paul DePriest, MD
Executive Vice President and Chief Operating Officer, Baptist Memorial Health Care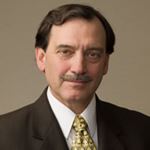 Dr. Paul DePriest received his medical degree from the University of Kentucky, College of Medicine, subsequently completing a residency in obstetrics and gynecology and a fellowship in gynecological oncology. During his twenty-five year academic tenure at the University of Kentucky, he served as Medical Director of Operating Rooms, Associate Chief of Staff and Vice Chair/Interim Chair of the Department of Obstetrics and Gynecology. He earned a master's degree in healthcare management from the Harvard School of Public Health in 2005. He was appointed Chief Medical Officer-Senior Associate Dean for Clinical Affairs at the University of Kentucky in 2007. He served in that role until June of 2012 when he joined Baptist Memorial Health Care Corporation in Memphis Tennessee serving first as a Senior Vice President and Chief Medical Officer for the system and now as Executive Vice President and Chief Operating Officer.
Bill Griffin
Executive Vice President and Chief Financial Officer, Baptist Memorial Health Care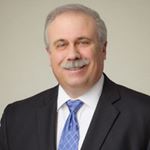 Bill Griffin received his Bachelor of Accountancy from the University of Mississippi in 1982. He then began his career in public accounting, working 11 years with top accounting firms Arthur Andersen and KPMG Peat Marwick. In 1993, he joined Baptist Memorial Health Care and has served as the chief financial officer for Baptist Memorial Hospital-Golden Triangle, chief financial officer for Baptist Memorial Hospital-Memphis and corporate system director of finance. In 2000, Griffin was promoted to vice president of corporate finance and also served as corporate privacy and security officer. He was promoted to EVP/CFO in December 2015. He is a certified public accountant, a chartered global management accountant, a fellow of the Healthcare Financial Management Association and an HFMA-certified healthcare financial professional.
Dr. Keith Norman
Vice President, Chief Government Affairs & Chief Community Relations Officer
Dr. Keith Norman serves as Senior Pastor of The First Baptist Church Broad Avenue and as Vice President, Chief Government Affairs and Community Relations Officer for Baptist Memorial Health Care Corporation. He synthesizes both of these ministries daily in pursuit of fulfilling his purpose in Christ. As the pastor of First Baptist Church-Broad, he shepherds one the largest Christian churches in the City of Memphis impacting positive change in the life of the congregants and the community at large. Dr. Norman's primary responsibilities at Baptist include establishing and maintaining relationships with government officials and strengthening Baptist's community outreach partnerships to make health care more accessible to all people.

Dr. Norman has a unique background in business development and seminary training, preparing him to serve in diverse ways through many organizations. Currently, he serves on the boards of the Memphis Theological Seminary, Better Business Bureau of The Mid-South, Memphis Minority Business Consortium, The Orpheum Theater, Seeding Success, Inc., Tennesseans for Quality Education, The Tennessee Historical Commission, The American Heart Association and The Memphis Shelby County Crime Commission to name a few. Dr. Norman presently serves as the first African American Chairman of the Tennessee Business Roundtable, a dynamic business minded public policy group of leaders from Tennessee's largest corporations advocating to make the Tennessee Business climate competitive with other states. He is a former board trustee at Christian Brothers University and is a former commissioner of the Tennessee Bureau of Ethics and Campaign Finance. Dr. Norman is the immediate Past President of the Memphis NAACP chapter and serves on the NAACP National Board of Trustees. He also served as The Shelby County Democratic Party Chairman during the election of President Barack Obama.

Dr. Norman had the privilege of visiting the White House during the Obama Administration where he received The Champion of Change Award from President Obama on April 4, 2012, for his work in seeking to improve community health outcomes.

In his health care capacity, Dr. Norman serves on the local chapter of The National Association of Health Service Executives and as a national trustee of NAACP Health Advisory Board advocating for both in the arena of public health policy.

Dr. Norman has received numerous awards and citations for service of which he prefers not to mention but rather that his grandparents and his mother encouraged him to serve others before himself. In this way, he states "you never get caught up on your own press, the good or the bad."

Dr. Norman is a graduate of George Washington Carver High School, where he served as Class President and was also inducted into the Shelby County Schools Hall of Fame. At the collegiate level, he has been inducted into the Morehouse College Institute of Great Preachers as a highly acclaimed Theologian. He has several additional educational designations from Harvard School of Divinity, The Wharton School of Business and an earned doctorate from Memphis Theological Seminary where he published his dissertation which outlines strategies for urban community development in Memphis, Tennessee.

Dr. Norman is also an Oxford University Scholar, having completed studies of Sacred Biblical Text. Dr. Norman is a Member of Omega Psi Phi Fraternity, INC., Epsilon Phi Chapter, Memphis, Tennessee.
Lia Lansky
System Director of Wellbeing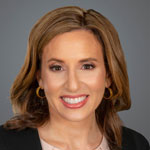 Lia Lansky is currently the System Director of Wellbeing at Baptist Memorial Healthcare Corporation where she oversees the BestHealth Wellbeing Program. She holds a Master's degree in Exercise Physiology from the University of Wisconsin and a Master's in Healthcare Administration from the University of Memphis. Lia found her passion for fitness in the swimming pool. As a collegiate swimmer at the University of Massachusetts, she has held tight to her lifelong pursuit and philosophy about fitness and wellbeing. "Wellness is self-empowerment and a lifestyle of wellbeing creates a positive attitude toward a connection between the mind and body." She believes strongly in helping inspire and empower individuals through knowledge to find their best self.
Melissa Wilkes Donahue
RLCSW, Director of CONCERN EAP
Melissa Wilkes is a Licensed Clinical Social Worker and Director at CONCERN EAP. Melissa received her master's degree in social work from Jackson State University and her bachelor's degree from Mississippi College. Prior to her current role, she was the Director of Mobile Crisis for Alliance Healthcare Services. An experienced Crisis Intervention Team Trainer, Melissa has a substantial amount of experience working in crisis settings and at mental health centers. She is a volunteer with the American Red Cross, Big Brothers Big Sisters of Memphis, St. Jude and the Junior League of Memphis.
Jason Little
President and Chief Executive Officer, Baptist Memorial Health Care
Jason Little is Baptist Memorial Health Care's president and CEO. He is the fifth president in Baptist's history, and under his leadership Baptist has grown from a 14-hospital system to a 22-hospital, $3.1 billion integrated health care system. Little received his bachelor's degree in health administration from the University of Tennessee, where he received the prestigious Whittle Scholarship and was elected student body president. He earned master's degrees in business administration and health care administration from the University of Alabama at Birmingham. He came to Baptist in 2002 after serving as an operations administrator at the Mayo Clinic in Scottsdale, Arizona. In 2011, Little received the American College of Healthcare Executives' Early Career Healthcare Executive Award. He serves on boards of the Greater Memphis Chamber, the New Memphis Institute, the Tennessee Hospital Association, the University of Memphis Foundation, Briarcrest Christian School, the Tennessee Business Roundtable, the Mississippi Hospital Association, the Senior Protection Coalition and the Healthcare Institute.
Dr. Sherri Brooks
Director of Baptist Center for Career Development
Dr. Sherri Brooks is the Director of the Baptist Center for Career Development. She has clinical, academic, and business leadership experience that spans over 25 years. Sherri began her career as a speech-language pathologist working in a variety of clinical settings before becoming a tenured, associate professor of Communication Disorders at Arkansas State University. She has held multi-site operations, leadership roles with Genesis Rehabilitation, Encore! Rehabilitation, and DaVita Kidney Care. Sherri received her Baccalaureate and Master's degrees from Arkansas State University and her PhD from the University of Kentucky. Sherri believes in the power of education and lifelong learning; her passion is to inspire others to believe in better so they can own and achieve personally meaningful success. She is happily married to Kennen Brooks, Safety & Security Manager at Baptist Collierville. They are the proud parents of six young men.
Allison Massari
Key Note Speaker
Our speaker today knows that you, our leaders, have the power to transform lives. She is a devoted advocate for both patient, clinician, and provider, a leading educator for the power of compassionate care, and a passionate voice for preventing and alleviating burnout in healthcare professionals.

Her rare history makes her uniquely qualified to speak to healthcare teams today. As the daughter of a surgeon and a nurse, Allison grew up immersed in the field of medicine.

Then, at age 32, her life was turned upside down by a tragic event that caused her to spend collectively over 400 days in physical therapy centers, hospitals, and doctors' offices as a patient.

Allison's story is more than just one of survival, it's extraordinary. It is a story of resilience, courage and the rigorous pursuit of hope. It is a story of collaboration among teams of medical personnel, and how their kindness, determination, and compassion changed her life, and built a foundation for healing.
Barry "Skipper" Bondurant
Administrator and Chief Executive Officer BMH Union County
Skipper holds a bachelor's degree in education from the University of Tennessee-Martin, a master's degree in exercise and sports medicine from the University of Memphis and an MBA from Union University. Skipper has been with BMH since 2004 where he started as the Director of Cardiac Rehab in Blytheville AR. He spent 2005-2008 as the Assistant Administrator of BMH Union City and 2008-2012 as the CEO at BMH Tipton, and 2012 to present as the CEO in Union City.
Nancy Averwater
Senior Vice President Human Resources and CHRO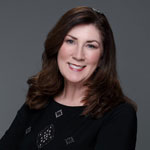 Nancy Averwater currently serves as the Senior Vice-President and Chief Human Resource Officer for Baptist. Nancy oversees Baptist's human resources functions which include recruiting, learning, development, and the onboarding and retaining of team members to establish and maintain a culture that evolves around empathy. Her newest endeavor includes launching the Baptist Center for Career Development in 2022.

A Registered Nurse, Nancy started her career at Baptist working per-diem in the Intensive Care Unit. Since that time, Nancy's career evolved into a variety of leadership roles within the company. Prior to becoming CHRO in 2014, Nancy served as the administrator and CEO of several Baptist entities, including Baptist System Home Care & Hospice, Baptist Home Medical Equipment, Medical Alternatives Home Infusion Pharmacy, Baptist Minor Medical Centers, and the CONCERN Employee Assistance Program.

Nancy earned a Bachelor of Science in nursing from Harding University and a Master of Health Administration from the University of Memphis. Nancy was awarded the Health Care Heroes Award for Administrative Excellence by the Memphis Business Journal for her work in advancing end of life care in the community, and for establishing the area's first residential hospice and comprehensive grief center, the Baptist Reynolds Hospice House and the Kemmons Wilson Family Center for Good Grief. Nancy was also named one of the 2013 Super Women in Business by the Memphis Business Journal. Additionally, in 2017 Nancy was recognized by the University of Memphis Lowenberg College of Nursing as one of 50 leaders in 50 years for innovation in health care.

Nancy currently serves on the BSN advisory council for the Baptist Health Sciences University and as a board member for the New Memphis Institute.
Kristy Gay
Chief Patient Experience Officer, Baptist Memorial Hospital-DeSoto
Kristy Gay has served as the Patient Experience Officer for Baptist since May 2019. Kristy started in healthcare in 2000 working for a couple of different health systems before joining Press Ganey in 2011. While at Press Ganey, Kristy provided patient experience support and insights to health systems across the country. She transitioned into a role at Press Ganey serving as a Senior Advisor continuing her support of patient experience, but also supporting employee and physician engagement. Kristy has a degree in Business Management and her master's degree in Healthcare Administration.
Mary Ellen Sumrall
MSN, RN, NEA-BC, Vice President/Chief Nursing Executive
Mary Ellen Sumrall currently serves as the Vice-President/Chief Nursing Executive for Baptist Memorial Health Care and Chief Nursing Officer for Baptist Memorial Hospital Memphis. In this dual role Mary Ellen strives daily to deliver high quality nursing care while at the same time building teams to innovate and improve the nursing model-of-care to better meet the needs of patients, families and communities. Prior to her current position, Mary Ellen worked for over 34 years serving in various nursing leadership roles at Baptist Memorial Hospital – Golden Triangle to include director positions of education, emergency department and ultimately Chief Nursing Officer. Known for building high performing teams and putting patients at the center of all decisions, she led efforts that achieved national recognition for delivering high quality, safe, efficient, and satisfying care for patients.
Mary Ellen received her BSN from the University of Mississippi and her MSN in Nursing Administration from Union University. She is board Certified by the American Nursing Credentialing Center (ANCC) as an Advanced Nurse Executive.